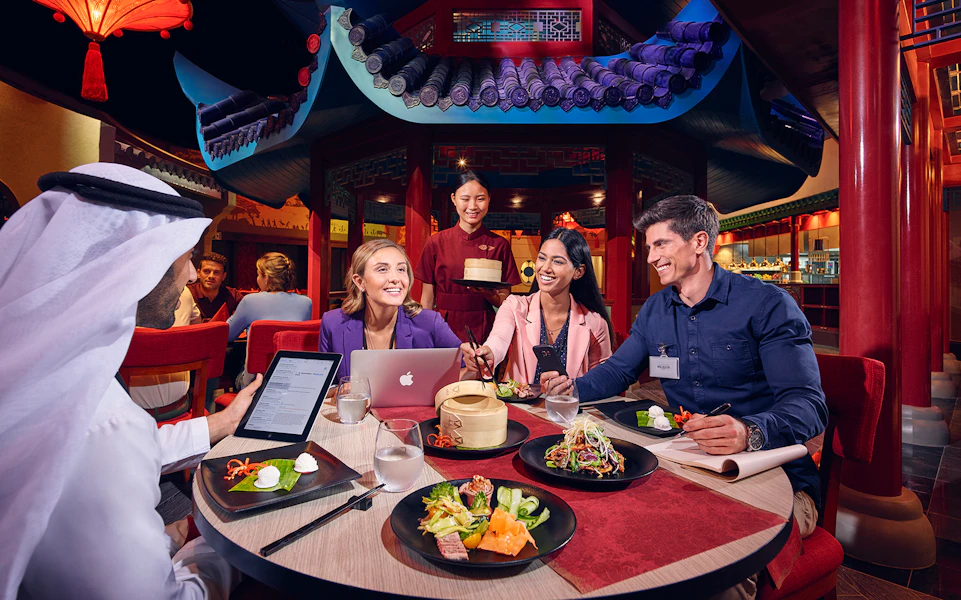 IMG Worlds of Adventure Dining Options
Have you ever dreamt of sharing a meal with your favorite Cartoon Network characters? Does the thought of grabbing a bite with your family as you watch dinosaurs pass by appeal to you? If so, check out IMG Worlds of Adventure's exclusive collection of restaurants and cafes. Spread across four zones, you'll find a variety of themed cafes, fine dining restaurants, food trucks, and more.
Marvel
Here's your chance to dine with your favorite Marvel characters! Let's take a look at some of the most popular eateries located in this zone.
Cartoon Network
If you are a fan of Ben 10, Finn & Jake or the Powerpuff Girls, you will not be disappointed with the dining options available at the Cartoon Network zone. All you have to do is walk around until you find a themed restaurant of your choice.
Lost Valley
Lost Valley is a food lover's paradise. From exotic Indian cuisine to delicious chicken wings, you'll find it all here. Let's take a closer look at the dining options this adventure zone offers.
IMG Boulevard
IMG Boulevard boasts 7 restaurants and cafes that serve a variety of cuisines. They even have an entire store solely dedicated to popcorns! Read on to find out all about the popular eateries in IMG Boulevard.