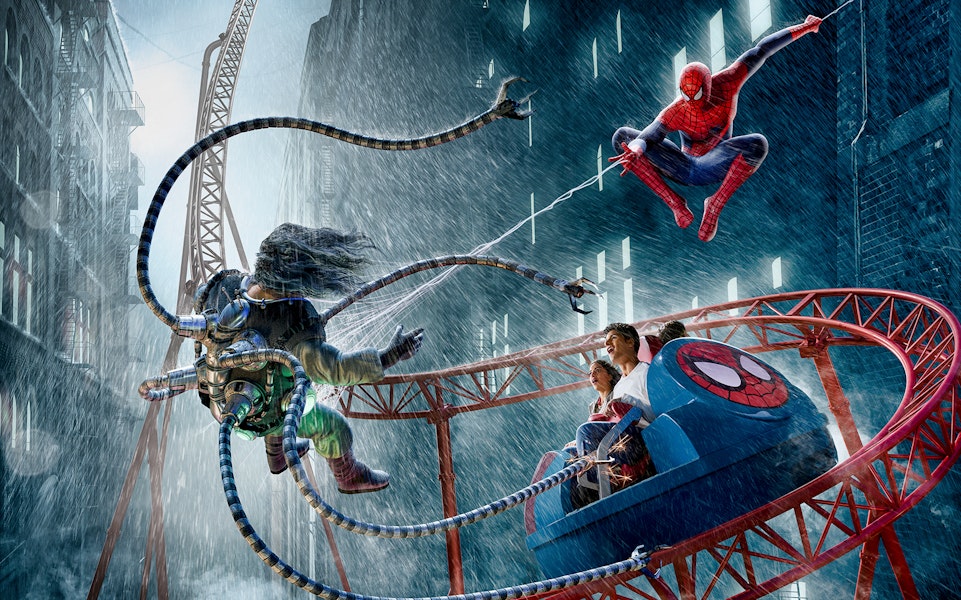 IMG Worlds of Adventure - Facilities & Accessibility
IMG Worlds of Adventure is wheelchair accessible and hopes to provide a wonderful experience to its guests with disabilities. IMG provides the following facilities to make their experience hassle-free.
Facilities at IMG Worlds of Adventure
Tickets for Guests with Disabilities
All guests with disabilities are eligible to bring a helper with them who can gain free entry into the park. The helper should be an adult and should be able to support and assist the disabled guest in the event of a ride malfunction or evacuation.
Rules & Regulations
Each ride cycle can have up to one guest with disability, who should be seated next to his or her helper.
For safety purposes, the guest with disability and his or her helper may be required to sit in a particular seat.
The guest with disability must have the body and spinal control to sit upright without the aid of other people or devices and be able to maintain the riding posture even during bumping or other characteristic movements of the ride.
All restraints must close properly and must not be hindered by any devices or apparatuses that the guest with disability may be wearing.
Guests with casts or prosthesis should not wear any item that obstructs safety devices or puts an adjacent passenger at risk.
Guests with disabilities must be free from any unsecured assistance devices or prosthesis which might become loose during the ride.